Product Description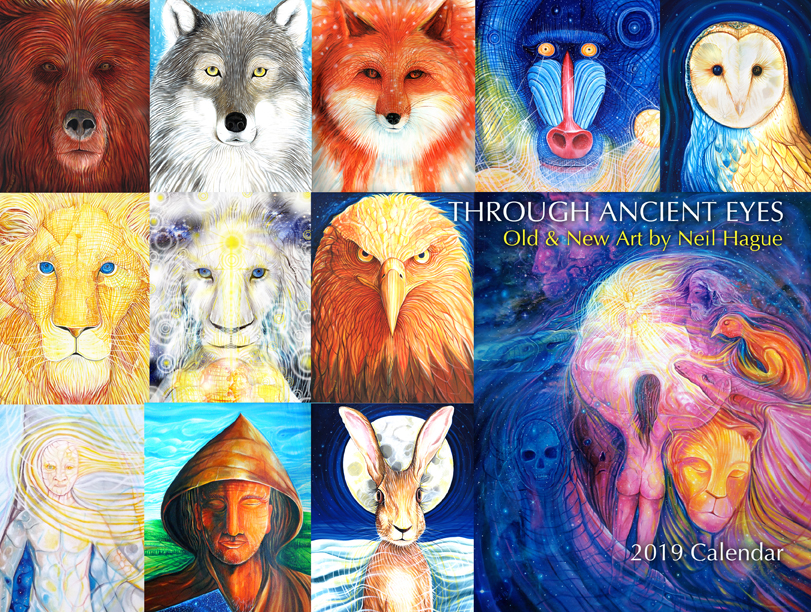 A collection of Neil's recent paintings and some older classic images, featured over 12 months.

January, shows the Parfait Priests in the Cathar Country. February, a collection of Star People from Journeys in the Dreamtime. March, focuses on the Moon, Magic, Sirius and Thoth (see below). April, depicts Saturn and Jupiter as two well known personalities. May, is the time of the Guardians of the Stones. June, gives us Lion Consciousness as we enter into the summer months. July, brings us the sacred fire and the goddess, through two well known paintings, White Castle Montségur and Sun Woman. August is the focused on the Orion Nebula and Sophia (Eve). September features one of Neil's oldest canvases, 'Here Comes the Moon'. This painting connected him originally with the author David Icke. October, shows a group of animal spirit faces (Brown Bear, Snow Fox and Grey Wolf). November is the time of the Owl of Acturus and the Moon Hare. December shows three druid-like 'Martians Gathering Mistletoe'.
The art in this unique calendar spans 20 years and gives a concise understanding of the type of subjects and esoteric concepts that have inspired Neil's work.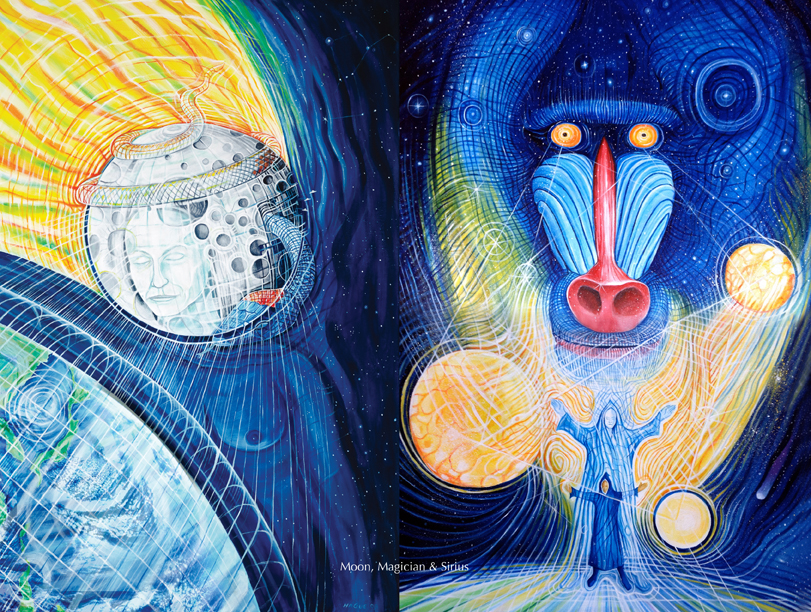 Neil has selected the images in this calendar based on a personal connection to each month, which includes Pagan holiday festival dates.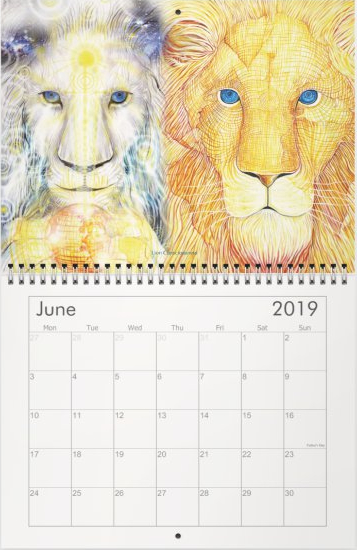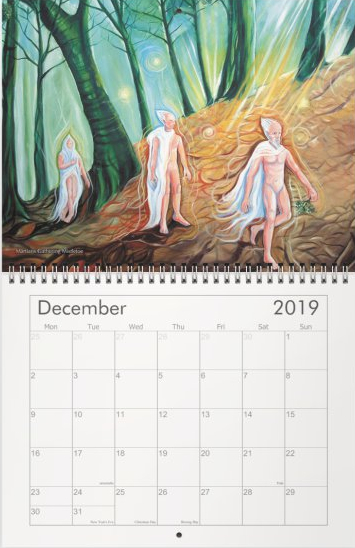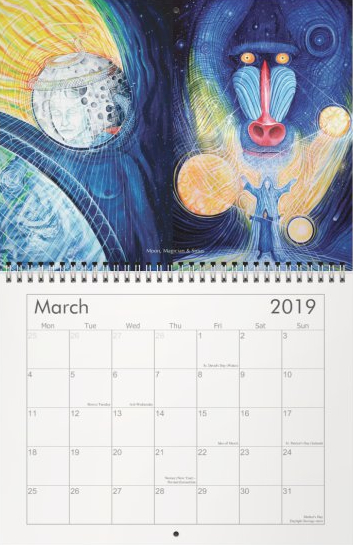 Folded Product size 11×8 Inches (21 x 28 cm)