Product Description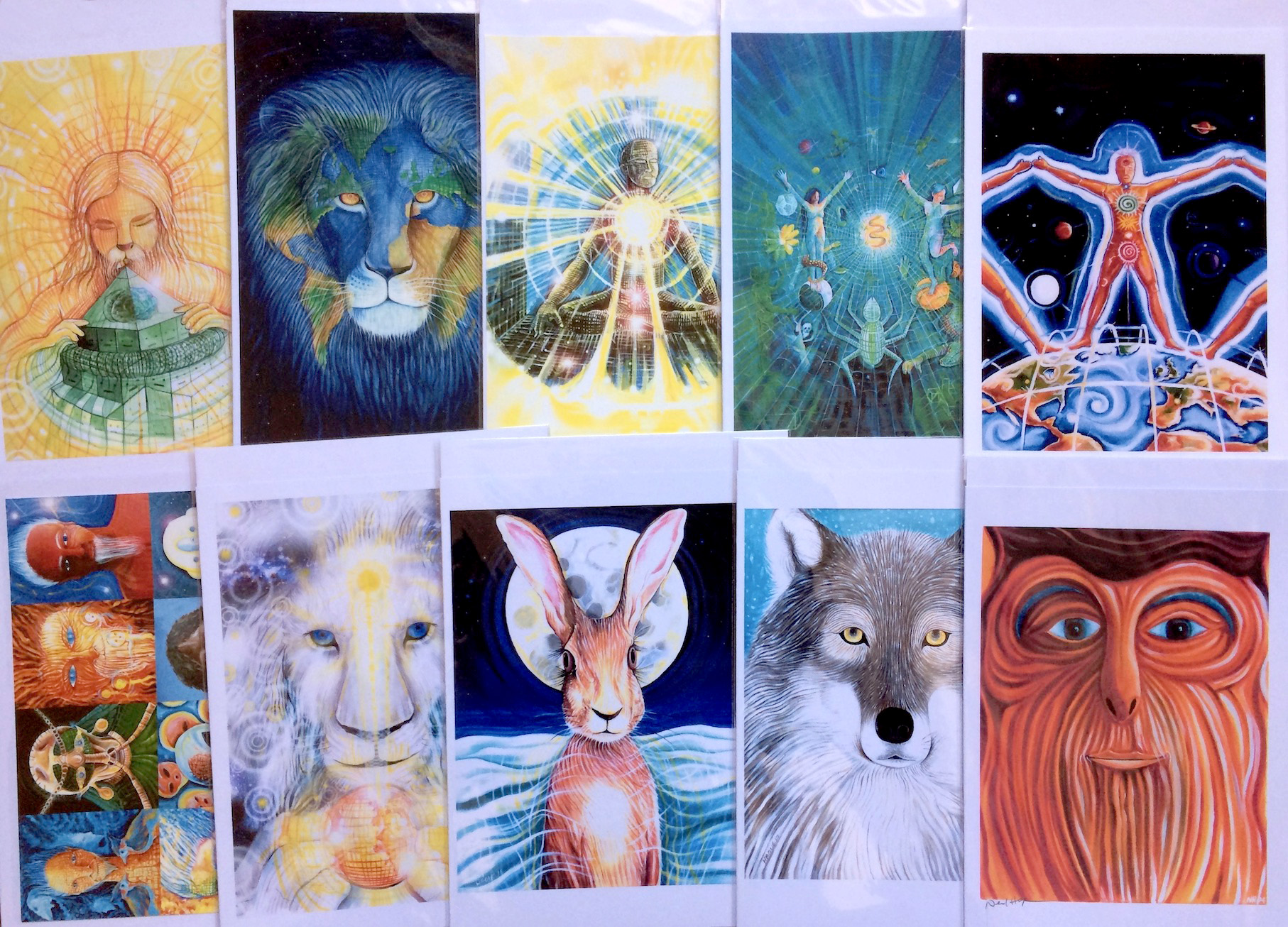 Set of 10 x A5 (148 x 210 mm) hand made cards signed by Neil.
Each card comes in a cellophane bag with a white envelope (inside of card is blank)
Set of 10 cards include (from left to right); Kokoro, Earth Lion Consciousness, The One, Infinite Love (Web of Life), Free Spirits (Chakras).
Bottom row; Visionary Heads, White Lion, Moon Hare, Grey Wolf and the Watcher.
Please note that sometimes, the order of cards lsited above might vary slightly.