Product Description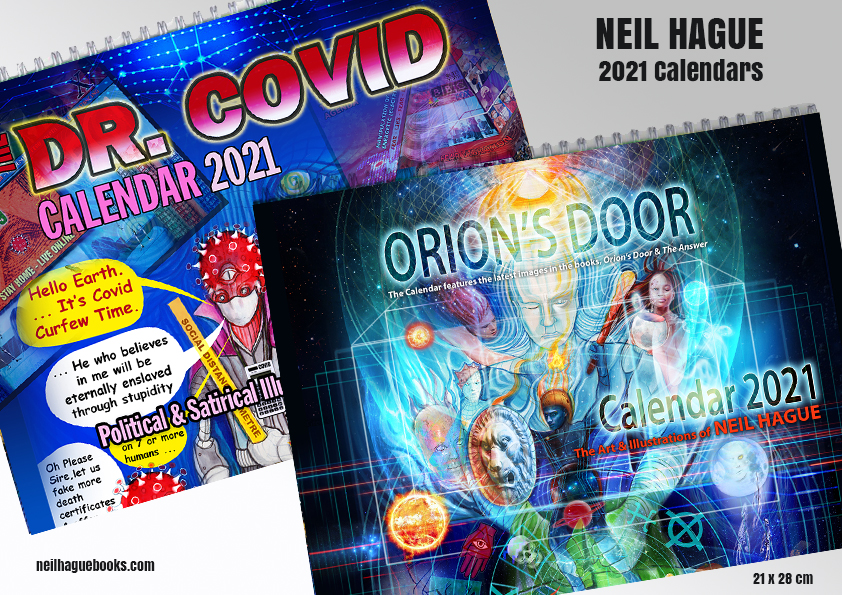 Two unique calendars from the artist & Illustrator Neil Hague.
Both Calendars feature some of the most recent imagery from the books, Orion's Door & The Answer by David Icke
High quality glossy printed spiral bound calendars ready to hang. Each art page could be used as a print once the calendar is out of date.