Product Description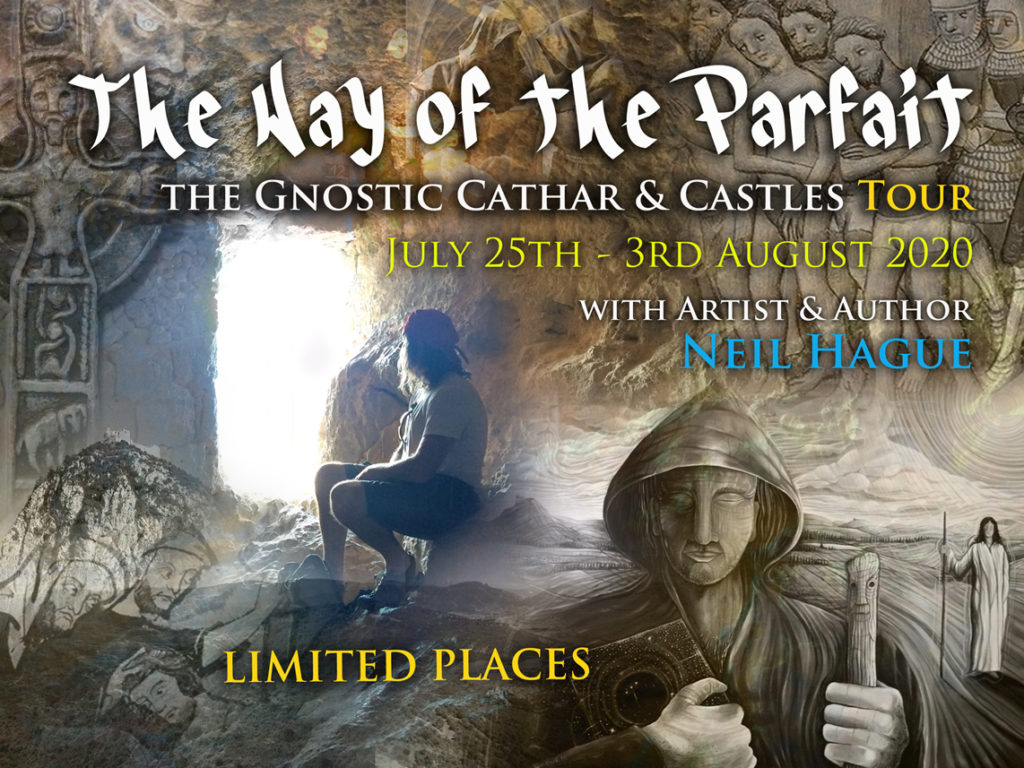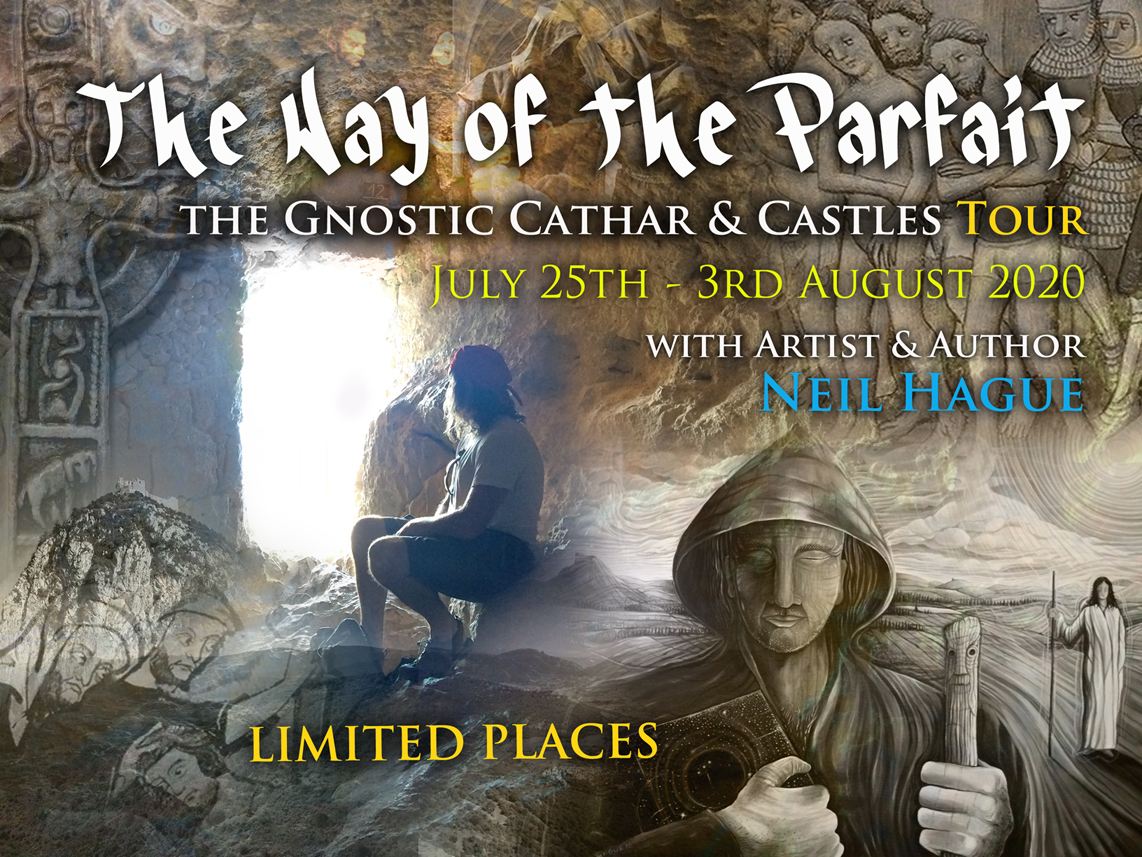 The 'Way of the Parfait Cathar Tour' will be a unique experience for those joining this 'exclusive' eight-day 'all exclusive trip' across some of the most important and amazing sites in the L'Aude Valley.

We will visit seven cathar castles, once occupied by the Knights Templar and the Black Brotherhood, all of which are perched high upon foothills of the Pyrénées. We will also visit Rennes-le-Château, whose intriguing story inspired a BBC documentary series, the world best seller 'Holy Blood, Holy Grail' and the international block-buster novel and Hollywood movie, 'The Da Vinci Code'.  We will also visit the village of Bugarach, nestled below the mysterious 'Pic de Bugarach' (the highest summit in the Corbies mountains), as Neil talks about his personal dreams and visions, when he trekked across the Cather routes over the years.

Who were the Parfait?
Who sheltered them?
Who fought to protect them?
What did they really believe?
Are they still here in the 'spirit' of those who have connected with their call for 'home'?
All these questions, and much more besides, are illustrated through Neil's unique perspective as he 'story tells' and guides you through the ancient lands once walked by the Cathar Parfait.
Neil offers a personal insight, knowledge of the history from the time of the Cathar, as well as the deeper spiritual practices and beliefs of the Parfait. We will walk a small part of the Sentier Cathar (cathar trail), through ancient forests and into the castle grounds of places such as Puirvert, Puilauern and Chatêau Montségur. The latter being the site of the final tragic massacre hundreds of Cathars marched singing into the flames of their enemies.
Is the 'way of the Cathar Parfait calling you home, to a place beyond time, to a place you never forgot?
As the last known cathar parfait, Guillaume Bélibaste said, 'In seven hundred years the laurel will become green again, good people will return'.
Places are limited, so book today!
Please note that any calculated shipping fee is built into the 'deposit', as 'nothing' will be shipped. Please make sure you have completed the booking form via email. Once completed it can be printed, scanned or photographed and returned. See the form below for more details.