Product Description
SOLD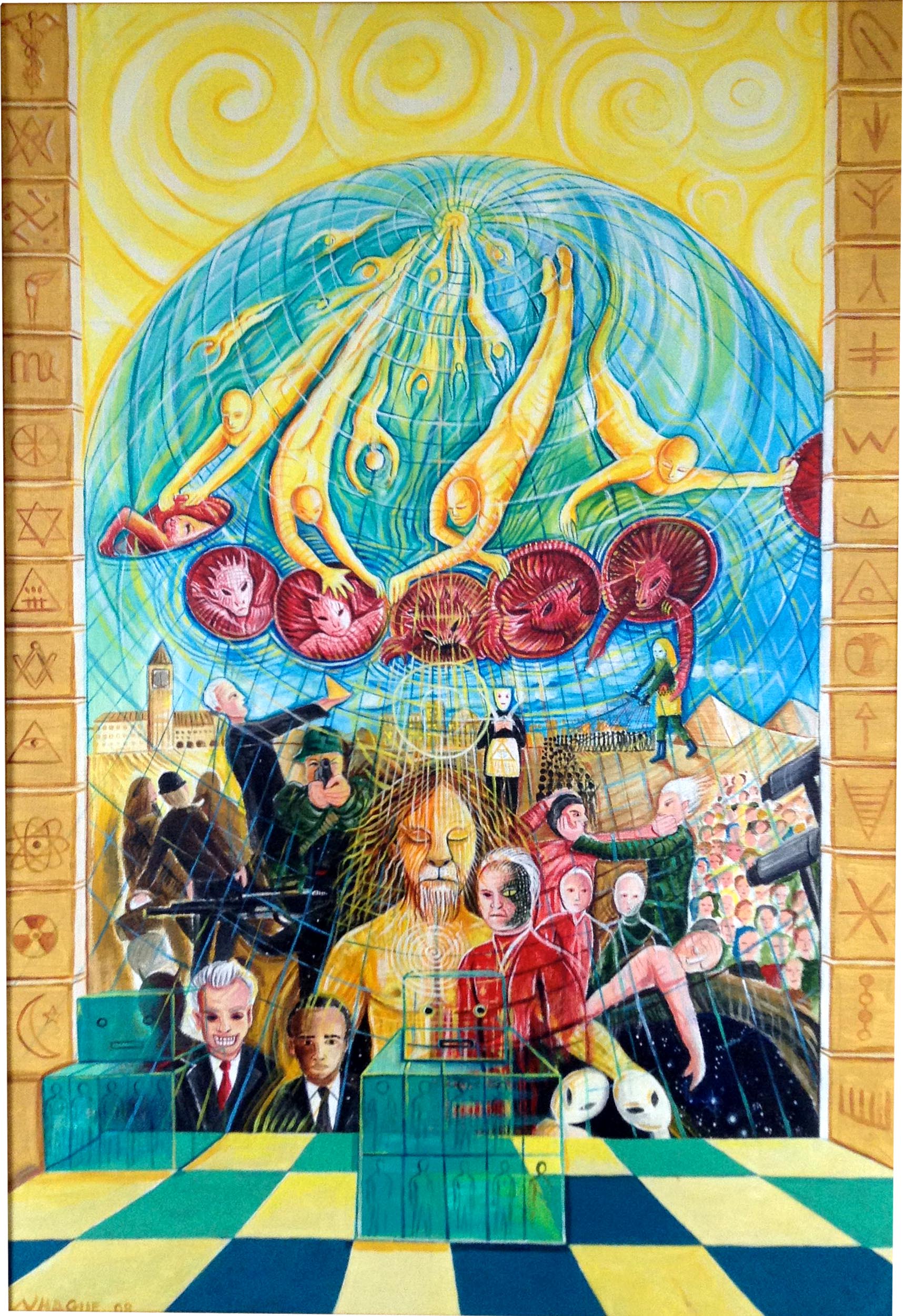 The original canvas – Awaken – Removing the Darkness was inspired by the original ideas for imagery for the cover of Kokoro and the rise in collective consciousness. The image depicts a chaotic world run by forces that feed off war and suffering. Coming out of 'oneness' the yellow figures are symbols of the the true nature of humanity as they remove the demonic entities that are 'feeding' off the turmoil on Earth. The lion man stands amidst all of the chaos as an awakened 'being'. The symbols that run around the canvas relate to the original language of the 'first people' and others are the language of the priests that created the 'elite' on Earth.
This is the first time that this unique and highly sought after painting has been made available for purchase.
Original Canvas board (31 x 21 inches)
Framed in light wood.