With Neil Hague
7th & 8th April 2018
The non-residential weekend includes ceremonial drumming, storytelling, art, journeying and painting your totems, guides and power symbols
We are living through times of great change on Earth. The need for the healer, the visionary is more important today than ever before. We live in a world in many ways that would deny us our unique connection to the 'spirit of the visionary' and the 'ways of the shaman'. Therefore we have a responsibility to ourselves and to those we love to share our unique spirit, to bring comfort and insight to our human plight at these incredible times of change.
The weekend workshop is designed to 'empower' and 'enlighten' those that come to be part of a circle of like-minded creative souls.
Come and be part of a circle, be the 'visionary', the 'healer', the 'storyteller' you were intended to be.
No art experience necessary, just an open heart and mind
£250 per person (for both days)
or
£125 Per person for one day (either Saturday or Sunday)
Early Bird Booking before January 31st 2018 £235 per person (for both days)
Price includes all art materials, snacks and drinks. Some drums and rattles will be available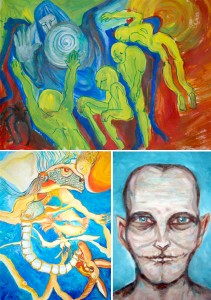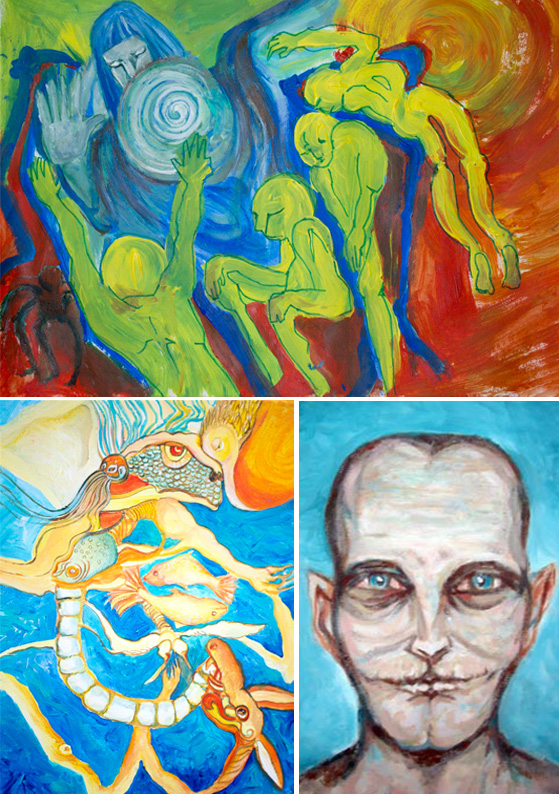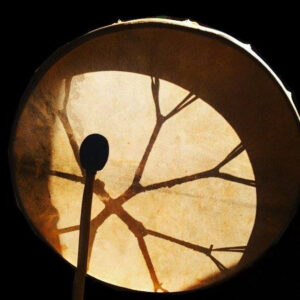 The workshops at a glance (click here for more detail)
To create from within is like drawing upon a source of wisdom that no one else could possibly have, it is our uniqueness and ours alone. We have to be the only ones who can explore this territory and then return to tell the tale. The more we exercise our uniqueness through creative imagination, the more openings and alternative doorways we encounter along our journey.
When we allow our hearts to open and our minds to roam freely, the less likely it will be for us to close our mind to alternative realities. Once we start to 'create' from within then we begin to realise what every traveler on the road to self-discovery has realised, that life is really a journey towards a deeper understanding of who and what we are. Anyone doing this type of 'journey' today would be doing what every visionary or shaman has done for thousands of years. It is the journey itself, the information gleamed and the energy that connects us to infinite source that brings our unique vision into the world. Are we not those ancient visionaries anyway?
The workshops consist of both art-based exercises guided by visionary artist and author Neil Hague. Both days will see participators enter into the 'power of the circle' through 'sacred drumming', and storytelling, with a view to unlocking individual connections worlds beyond the five senses. The aim of the workshop is to offer a platform for individual creativity; to allow for expression of self-knowledge and true understanding of our multi-dimensional self. Neil uses art in a myriad of forms to gain access to the 'creative imagination' and awaken the shamanic process within those that attend. Individuals who join him are given the opportunity to nurture knowledge and understanding of their creative abilities and their inner sight so to 'tap into' their multi-dimensional self.
All art made during the workshop is produced through drawing and painting, primarily through the 'journeying process', along with exercises that come in the form of doodling, storytelling, painting to music and 'looking twice' at what we call 'reality'. The power of the circle and the healing that arrives through drumming, chanting, while accessing our connection to the source of 'all creativity', allows for a unique individual insight into worlds 'within worlds'.
"Imagination is the real and eternal world of which this vegetable universe is but a faint shadow." William Blake
Neil Hague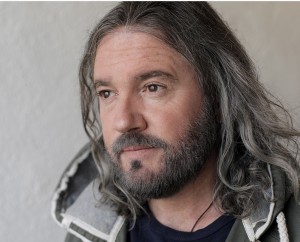 Neil is an acclaimed UK artist, illustrator and author who has taught art to all levels for over 20 years. He offers a neo-shamanic way of approaching art education teaching others how to see the world differently. He has worked with spiritual teachers within Lakota Sioux and Hopi traditions and has collaborated with other authors and visionaries since the mid 90's. He brings a wealth of experience to the holistic creative process, along with extensive knowledge of myths, ancient history and symbolism. Neil has run blogs and his artwork has featured on book covers and in presenations all over the world. For more information click here.
Alternatively you can also email for more information about the workshop and reservations at:
enquiries@neilhague.com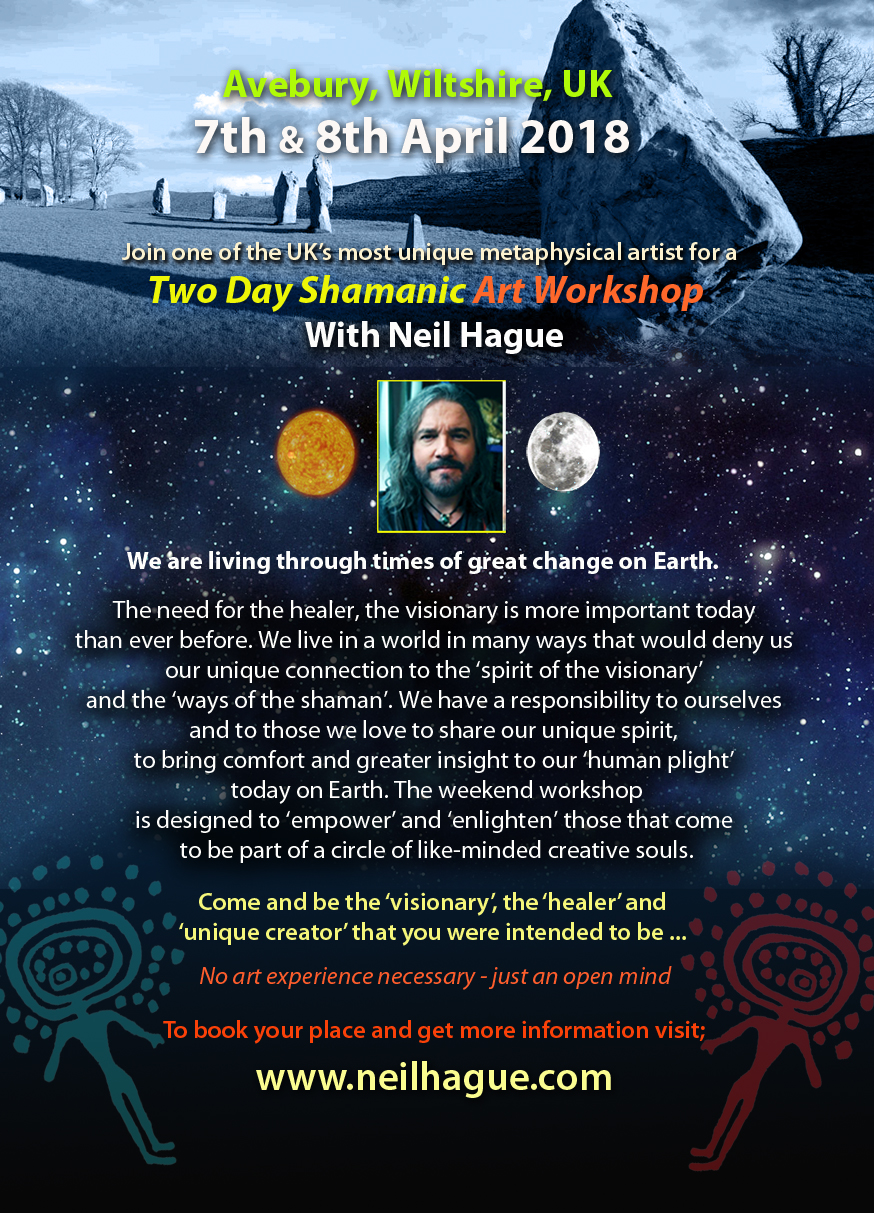 Important information: Terms & Conditions (see full terms when you purchase your place on the workshop)

The organisers reserve the right to change dates and venue for the workshop stated (within reason)* and are not responsible for individuals personal belongings that attend the workshops. All attendees must be over 18 under UK law and be responsible for their own arrangements in getting to and from the workshop venue. The venue will be confirmed on the booking form that will be emailed to those that pay for a place on the workshop. The price does not include accommodation. This can be sought in a range of locations in and around Avebury, Marlborough, Hungerford, Calne, Devizes and Swindon which are the nearest towns to the venue. The organisers are not responsible for attendees travelling from outside of the UK, such as cancelation of flights or delays caused by other circumstances. We will endeavour to help attendees arrange accommodation and transportation if such a need is justified through numbers for those booking from outside of the UK.
By booking and paying the deposit you are agreeing to these terms and conditions.
*change of location within a suitable distance to the venue area
If you are attending for only one of the days (Saturday or Sunday) all the terms and conditions here apply.