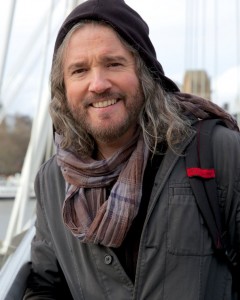 Neil Hague is a UK Metaphysical artist, authorial illustrator and lecturer, originally trained in graphics and book publishing. Over the past twenty years he has developed a 'unique' vision through his unique style of art and creativity. One that has been described as both spiritual and 'neo-shamanic' by people who have heard him lecture or who have seen his work.
Neil was born and brought up in Rotherham, South Yorkshire in the UK, to working class parents; and from an early age his imagination and passion for book illustration was to lead him initially into a career in illustration/design and eventually lecturing. Since 2005 he has also developed a career as a painter of trancendental, metaphysical art producing unique imagery for a niche area.
In his books Through Ancient Eyes and Journeys in the Dreamtime, he illustrates a personal and fascinating approach to art and image making. In his first Illustrated Story Kokoro, he encapsulates the story of creation with the 'themes and signs' unfolding in our reality, as we go through a major shift in consciousness at this time. In his second narrative Moon Slayer, he takes the story further and deeper in terms of characters the creation of our reality. He has currently completed Kokoro part three titled Aeon Rising.

With Illustrated work appearing in books and global presentations, Neil has seen the Illustration profession from all angles; as an artist, commissioning editor to a project manger within publishing. Neil has also had several lecturing posts across the UK since the late 90s, teaching Illustration, Graphic Design, Concept Art and Visual Communication.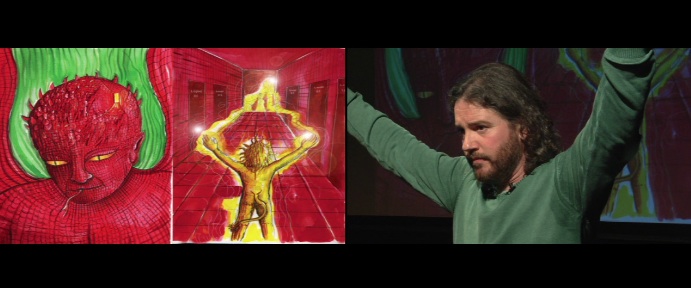 Neil has lectured on alternative history, symbolsim, creativity, mythology and the power of the imagination since 2004. His highly visual presentations are thought provoking, speak directly to the subconscious mind and more importantly to the heart of those that hear his words.
---
 BOOKS

Through Ancient Eyes – Seeing Hidden Dimensions, Exlporing Art & Soul Connections  (new edition 2018)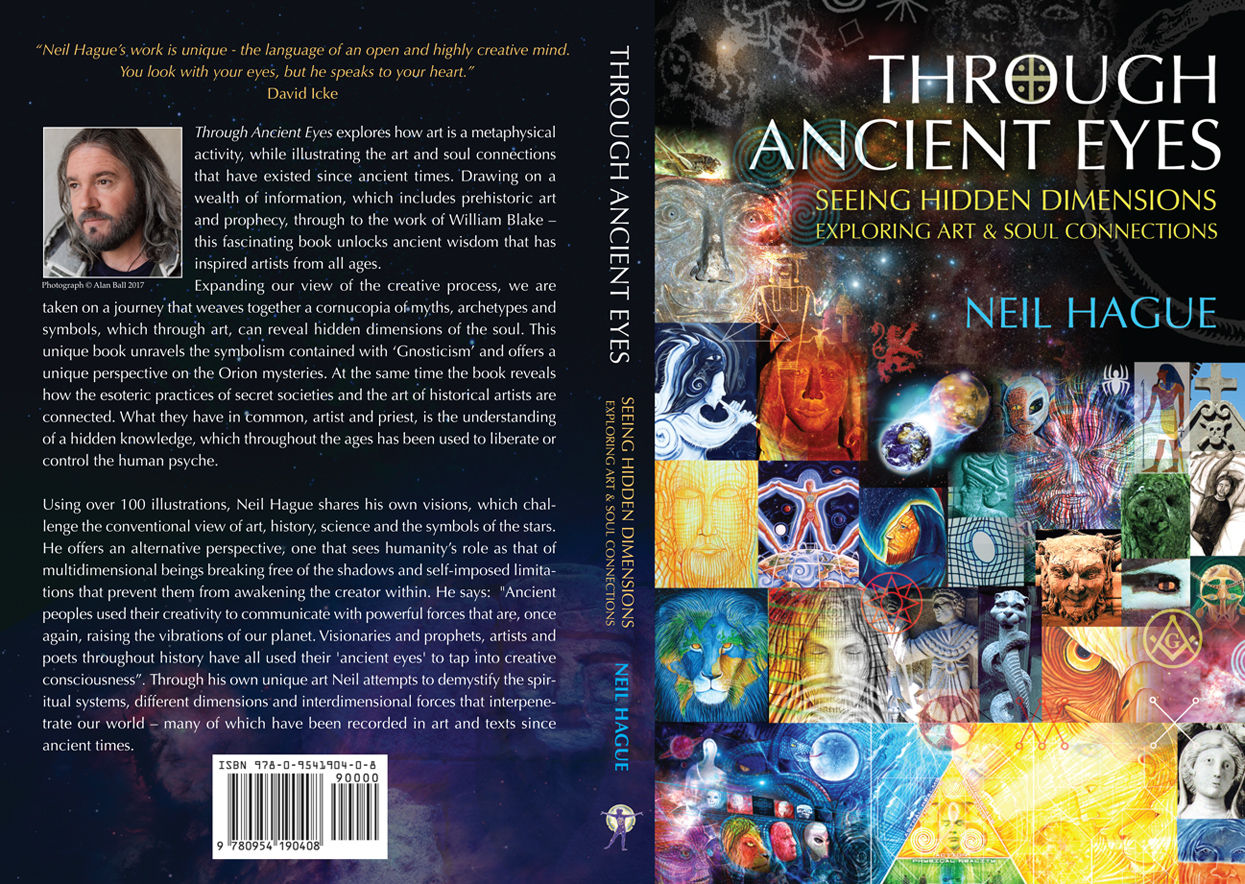 REVIEWS
"Really interesting and thought provoking. Love Neil's work."  – Tracey Spark
"loved this book and Neil's perspective on art,it's a book I'm sure I'll be dusting off and reading every few years. It's just a shame the illustrations in the book are in black & white,but it's still a good read." – Brizdaz

Aeon Rising – The Battle for Atlantis Earth  (November 2017)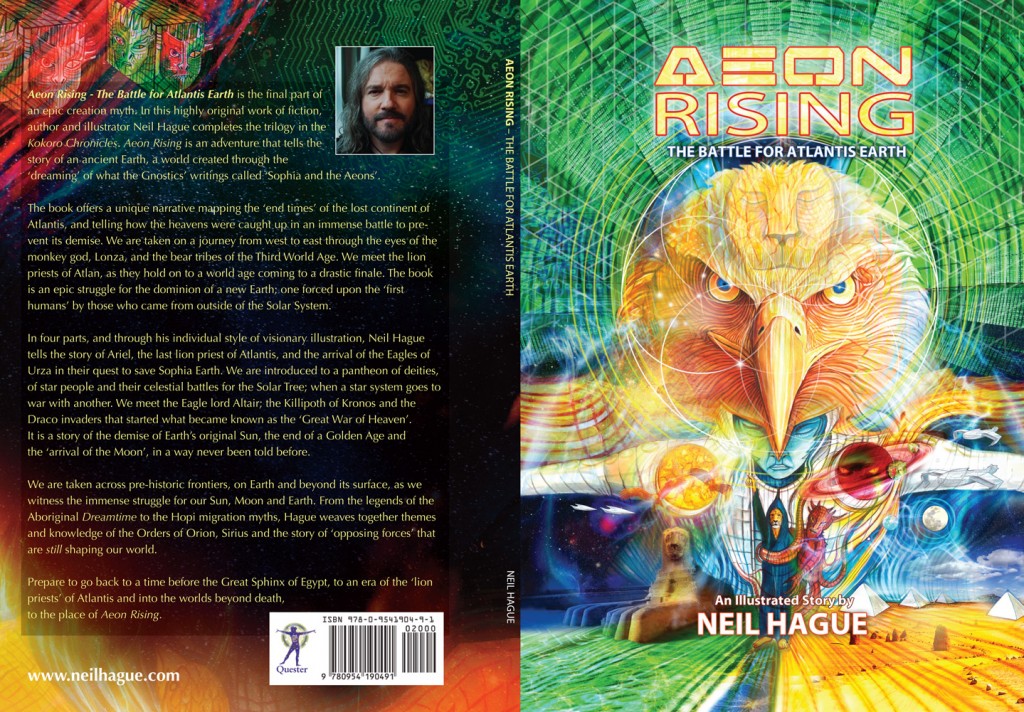 ---
Lions & Velons – The Bestiary of Kokoro & Moon Slayer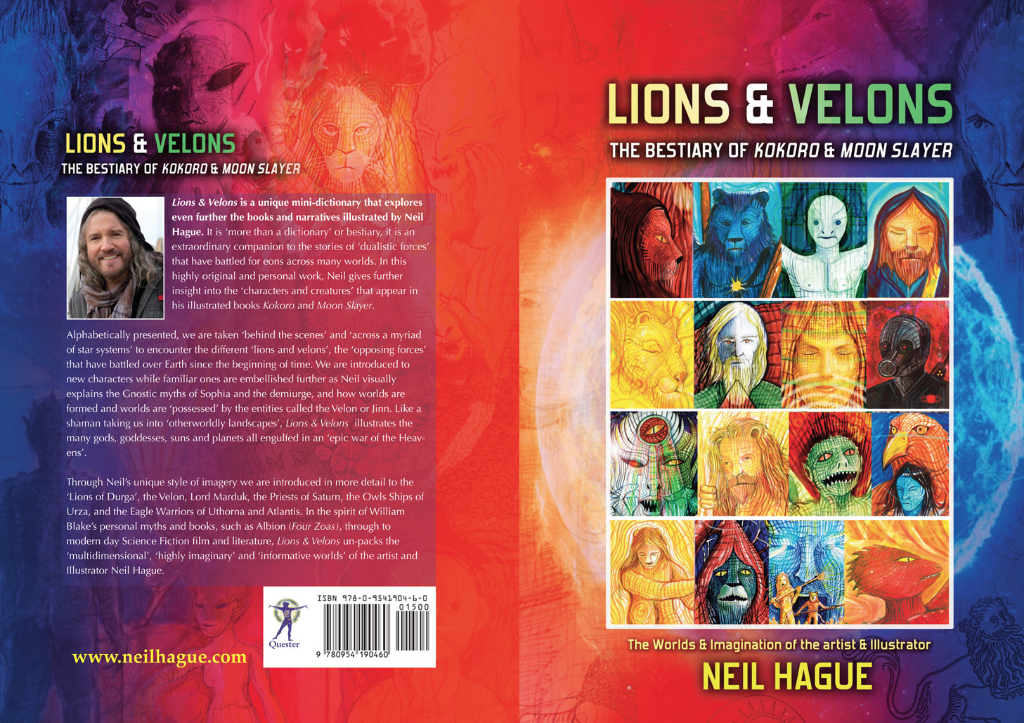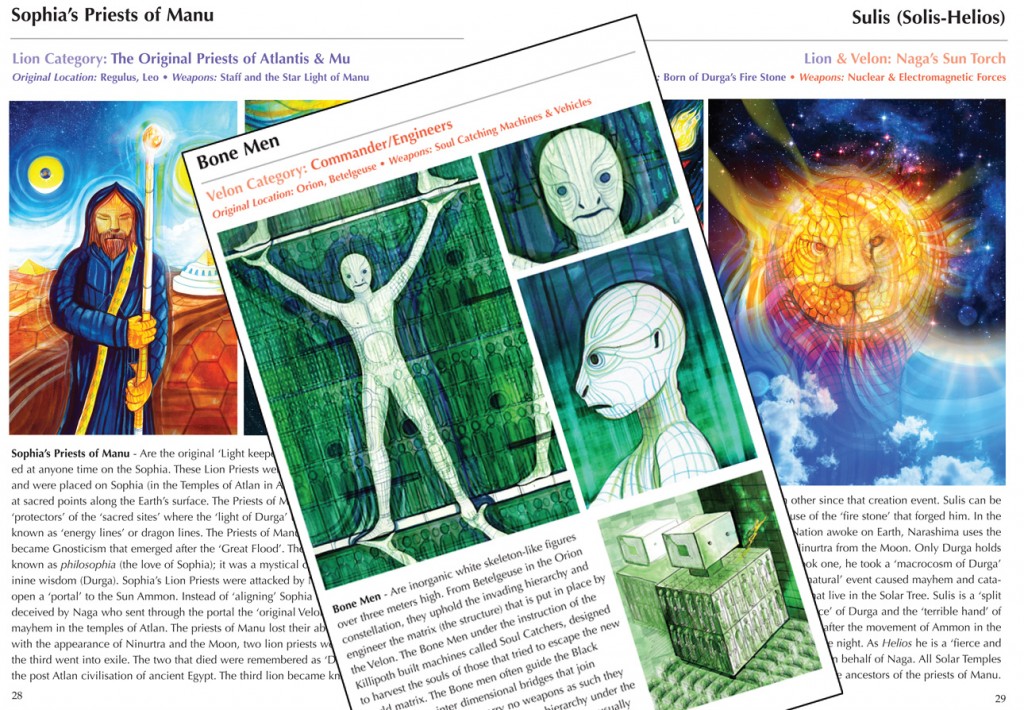 ---
Moon Slayer – The Return of the Lions of Durga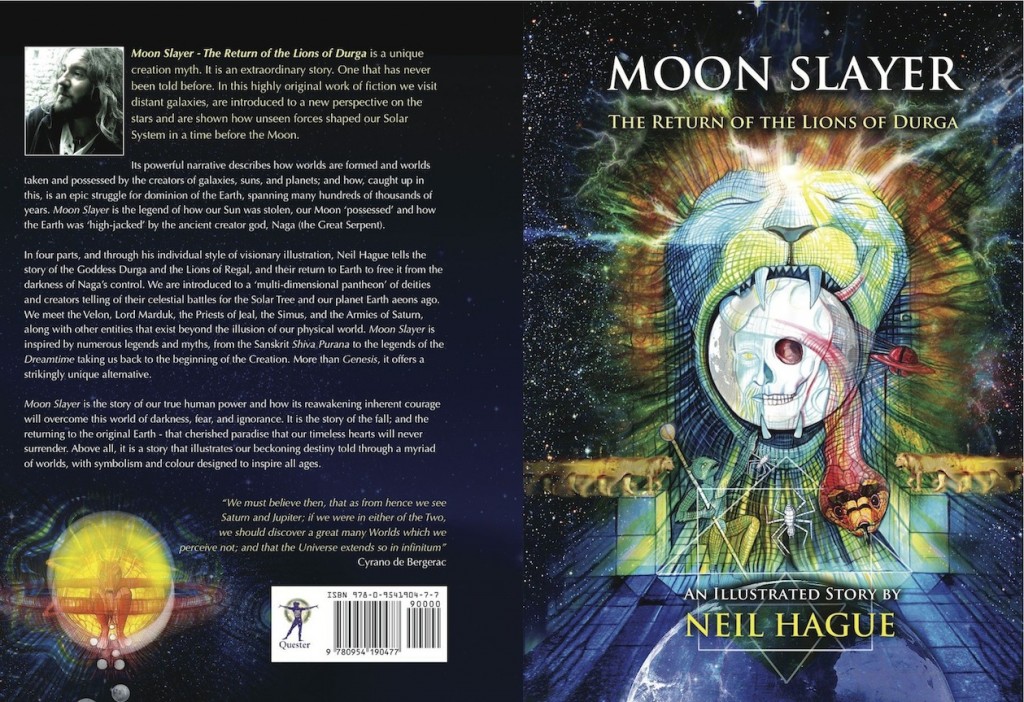 Kokoro – The New Jerusalem & the Rise of the True Human Being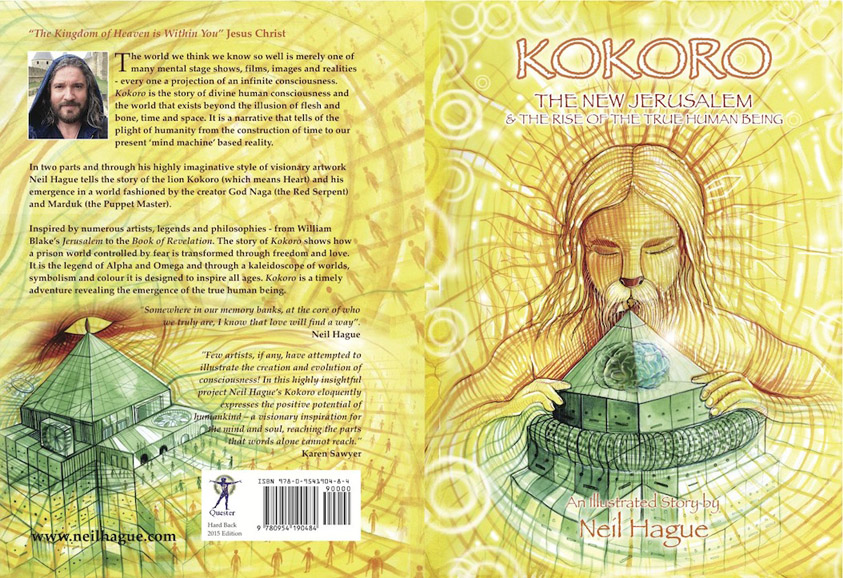 REVIEWS
"Story reads a bit like an old boys comic, but the story is good and the illustrations excellent, I liked it." – Emma, London

"This novel is a quick read about the way that reality came into being, and the troubles of civilization in dealing with the illusions about "reality," which is really just our perceptions.
The story is a familiar one that is filled with symbolism and metaphor. It's thought-provoking and reflects how the unconscious thoughts of the masses ("reality") created by the serpent (Naga) and the puppet master (Marduk) affect our life. After reading this book completely through, you'll be left with a lot of thoughts, and so after a little bit of reflection, read it through again. I think you'll find that you'll be left thinking about the world around us in a different way." – Belmont Reviewer USA
"Just read it, pure truth with great art. Perfect for everyone, but would be amazing to show an awakening child." –

---
 OLDER BOOKS
 Journeys in the Dreamtime: Keys to Unlocking the Imagination, Exposing the Untold History of Art – 2006 (Out of Print)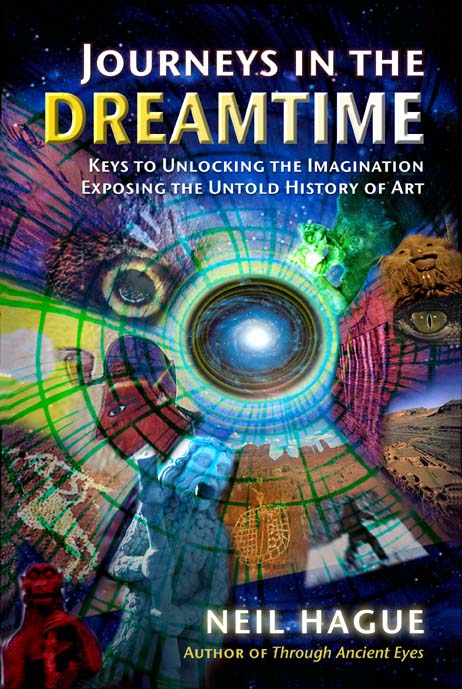 Through Ancient Eyes (original version) July 2002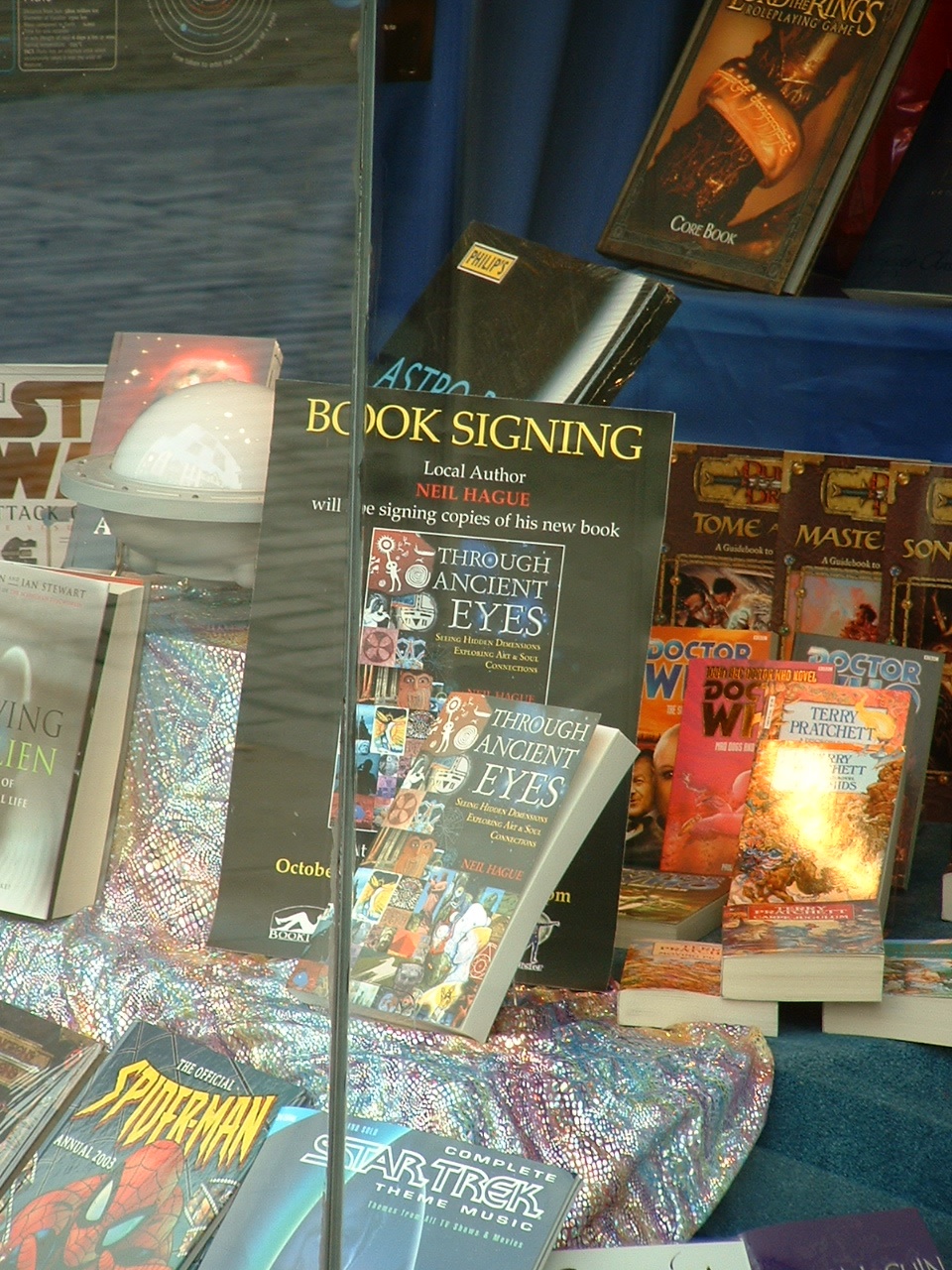 ---
 PBLICATIONS
Having spent the early part of the 1990's working as a book designer and illustrator, with a Foundation Degree in graphic design, Neil went on to complete a Postgraduate Diploma in Narrative Illustration at the University of Brighton. During this period in the 90s his work was selected for Images the Best of British Illustration many times and for the Macmillan Book Illustration Award at the Royal College of Art in 1993.
To coincide with exhibitions of Postgraduate studies Neil researched and proposed the following book projects: Journey To The Dream Cave (unpublished) 1992-93. This book was short-listed and exhibited for the Macmillan Children's Book of the Year 1993 at The Royal College of Art in London (see below).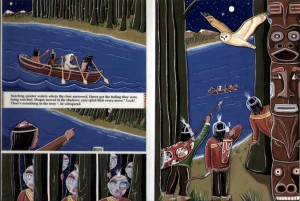 The Sun & the Moon (unpublished) – 1993-94