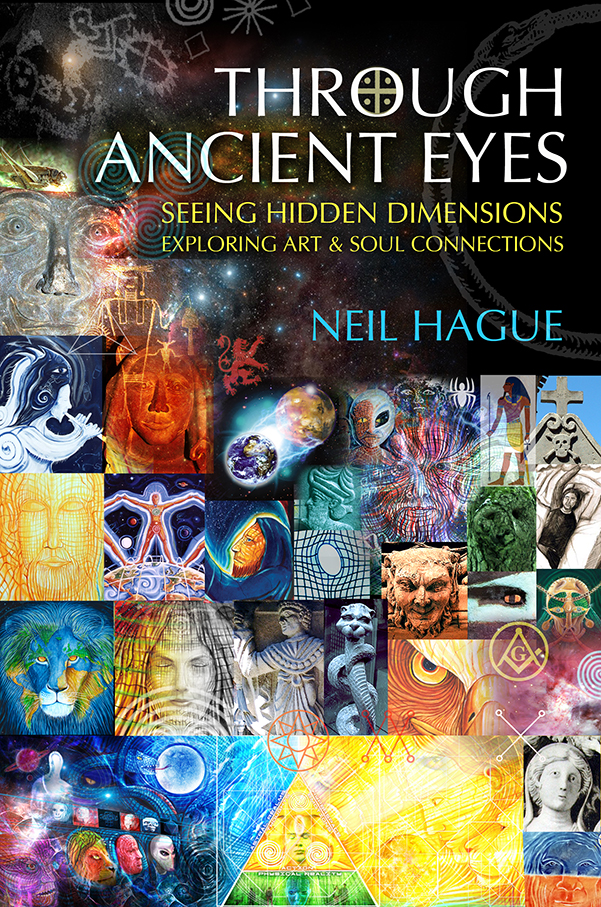 Twelve years ago my first book, Through Ancient Eyes, went out of print after only having a shelf life of 4 years. The project was originally born out of years of research throughout the late 90s, however, I have spent the past few months updating its content and adding a new chapter on the symbolism connected to the Orion Constellation. The cover design is essentially the same but of course, I have produced much more work over the past twelve years and therefore felt it necessary to include some of these images on the new updated cover.
I am thrilled to be re-publishing this title for an audience that will have never heard of the original book. It will also put an end to Amazon's ludicrous pricing of the original out of print book, some of which were supposedly on sale for anything from £40 up to £1000 for a used copy … Insane!
With over one hundred illustrations the new 2018 edition goes much further into the symbolism that I originally looked at back in the mid to late 90's. The new edition also draws upon some of the material I have been writing about in a movie symbolism blog (of the same name) since 2012.
Through Ancient Eyes remains my Seminole visionary piece. Written in an easy style with footnotes at the end of each chapter. The book will hopefully be 'inspirational' for anyone who is embarking on their own creative path and wanting to understand more about the history, mythology and symbolism that has inspired artists since ancient times. It has certainly been a journey for me, not only writing the original manuscript, but also reflecting on its content in recent months. What has come out of this exercise is another pending project that will focus totally on Orion myth and symbolism and much more besides.
Through Ancient Eyes (2018 Edition) will be available sometime in the late spring/early summer through my website. More details will follow once I have them.