Aeon Rising Book & Limited Edition 2018 Calendar (28 x 22 cm) a collectors set of 5 stickers

The Kokoro Chronicles Calendar has 12 visually striking images (one for each month of the year) encompassing the characters and stories found in the trilogy (below).
Aeon Rising – The Battle for Atlantis Earth is the final part of an epic creation myth. In this highly original work of fiction, author and illustrator Neil Hague completes the trilogy in the Kokoro Chronicles. Aeon Rising is an adventure that tells the story of an ancient Earth, a world created through the 'dreaming' of what the Gnostics' writings called 'Sophia and the Aeons'.
Moon Slayer – The Return of the Lions of Durga is a unique creation myth. It is an extraordinary story. One that has never been told before. In this highly original work of fiction we visit distant galaxies, are introduced to a new perspective on the stars and are shown how unseen forces shaped our Solar System in a time before the Moon.
Kokoro is the epic story of divine human consciousness and the world that exists beyond the illusion of flesh and bone, time and space. It is a narrative that tells of the plight of humanity, from the construction of time to our present 'mind machine' based reality.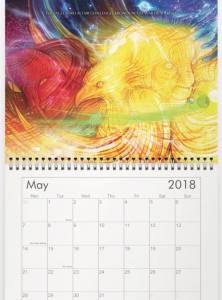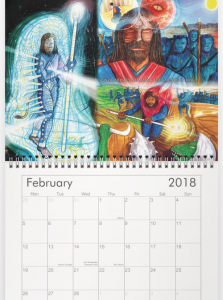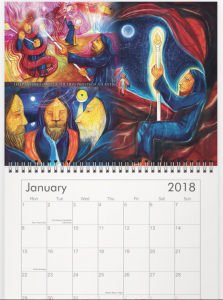 Click Here to Order the book and calendar set